Adult: $78, Child: $53 (Plus Tax)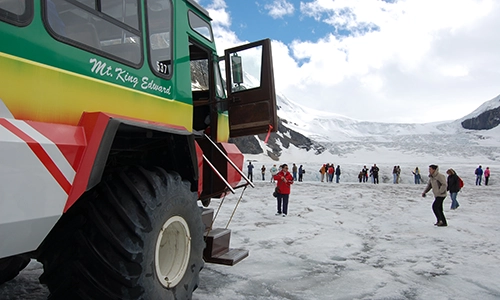 The Columbia Icefields are one of the largest accumulations of ice south of the Arctic Circle, covering and area of nearly 325 square kilometers.
You will travel in a specially designed "Ice Explorer" to the middle of the Athabasca Glacier. As you travel on the five-kilometer round trip journey, you will learn about the formation of these glaciers and interesting geological features.
*Prices don't include tax.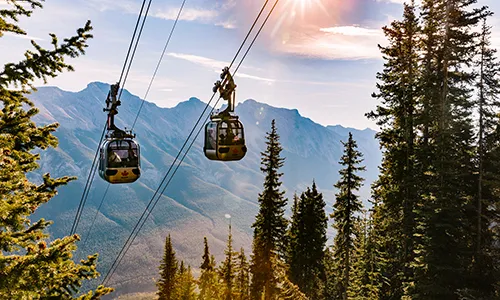 The Banff Gondola takes visitors to the summit of Sulphur Mountain in 8 minutes, at an elevation of 2,281 meters (7,485 ft) above sea level.
The relaxing ride to the upper gondola terminal provides visitors with a stunning bird's eye view of six mountain ranges. While at the summit, follow the one-kilometer interpretive Summit Ridge boardwalk an awe-inspiring experience.
*Prices don't include tax.