See it with your own eyes...
Welcome to Key West Travel & Tours
As the leading tour operator for the Canadian Rockies and British Columbia since 1999, we offer some of the most extensive itinerary selections featuring the best of Canada's West. Sit back in the comfort of our deluxe coaches and enjoy the spectacular scenery unravelling before your eyes as you listen to our knowledgeable tour guides bring these regions to life with their wonderful stories about nature, history, and culture.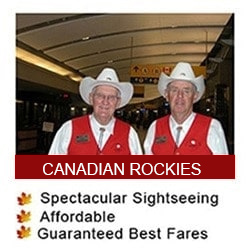 Popular Canadian Rockies Bus Tours
4-day Canadian Rockies bus tour
3 nights of hotel accommodation
3 breakfasts
Sightseeing in Jasper, Banff and Lake Louise
Fully guided
4-day Vancouver to Calgary bus tour
3 nights of hotel accommodation
3 breakfasts
Sightseeing in Jasper, Banff and Lake Louise.
Fully guided
4-day Calgary to Vancouver  bus tour
3 nights of hotel accommodation
3 breakfasts
Sightseeing in Jasper, Banff and Lake Louise.
Fully guided
Popular Rocky Mountaineer Rail Trips
5-day round trip Rocky Mountaineer rail & coach tour
4 nights of hotel accommodation
5 breakfasts, 2 lunches
Sightseeing in Jasper, Banff and Lake Louise
Fully guided
Vancouver to Calgary, 5-day Rocky Mountaineer rail & coach tour
4 nights of hotel accommodation
5 breakfasts, 2 lunches
Sightseeing in Jasper, Banff and Lake Louise
Fully guided
Calgary to Vancouver 6-day Rocky Mountaineer rail & coach tour
5 nights of hotel accommodation
6 breakfasts, 2 lunches
Sightseeing in Jasper, Banff and Lake Louise
Fully guided
Stunning scenery and fantastic tour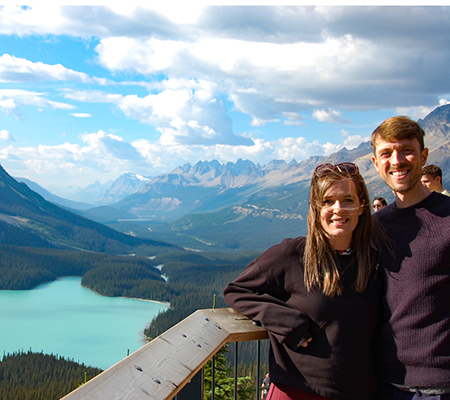 Such an enjoyable 4-day tour. I was actually really quite sad when it ended! The other people on the bus were all lovely too which made the tour even better. Brad our guide was absolutely exceptional. He always put our best interests first and was so knowledgeable. Our driver Kye was fab too and did
…
Such an enjoyable 4-day tour. I was actually really quite sad when it ended! The other people on the bus were all lovely too which made the tour even better. Brad our guide was absolutely exceptional. He always put our best interests first and was so knowledgeable. Our driver Kye was fab too and did such a great job driving us. The hotels were brilliant and we were able to see so much in a short time. We were probably one of the youngest on the tour and it was nice to have a mixture of ages – everyone were very civilized which is what we wanted. Would recommend this company to everyone
Benjamin & Jennifer, Guilford, Surrey, UK