In response to requests from many of our clients, we have now created five unique VIA Rail vacation packages which cover some of the most scenic terrains from Toronto to Vancouver. Enjoy the romance of a true train experience complete with first class amenities as you marvel at the dramatic daytime scenery and enjoy evenings of luxurious comfort on board the train in your private Sleeper Plus cabin. From Jasper, you will then be treated to a fully guided motorcoach tour through the Canadian Rockies.
"We have arrived safely back in Australia after a wonderful holiday in Canada and the USA.  Brad our guide and Bill the bus driver were fantastic, very friendly and full of knowledge and made our trip most enjoyable – please pass on our thanks again to them if possible and a big thanks to you."  Robert and Jan Owen (Grafton, Australia)  More From Our Past Guests
5 Days / 4 Nights
One-way VIA Train from Vancouver to Jasper
3-day Rocky Mountain Bus tour
Includes: VIA Rail trip from Vancouver to Jasper,  1 night VIA Rail SLEEPER PLUS Cabin accommodation, 3-day deluxe bus tour, 4 nights of hotel accommodation, 4 breakfast and more..
5 Days / 4 Nights
One-way VIA Train from Vancouver to Jasper
2-day Rocky Mountain Bus tour
Banff to Calgary trasfer
Includes: VIA Rail trip from Vancouver to Jasper , 1 night VIA Rail SLEEPER PLUS Cabin accommodation, 2-day deluxe bus tour, 4 nights of hotel accommodation, 4 breakfast and more…
7 Days / 6 Nights
One-way VIA Train from Vancouver to Jasper
2-day Rocky Mountain Bus tour
One day in Lake Louise at your leisure
One-way Rocky Mountaineer from Lake Louise to Vancouver
Includes: 2-day Rocky Mountaineer train trip (GoldLeaf or SilverLeaf),  1 night VIA Rail SLEEEPER PLUS Cabin accommodation, 2-day deluxe bus tour, 4 nights of hotel accommodation, 2 lunches, 4 breakfasts and more…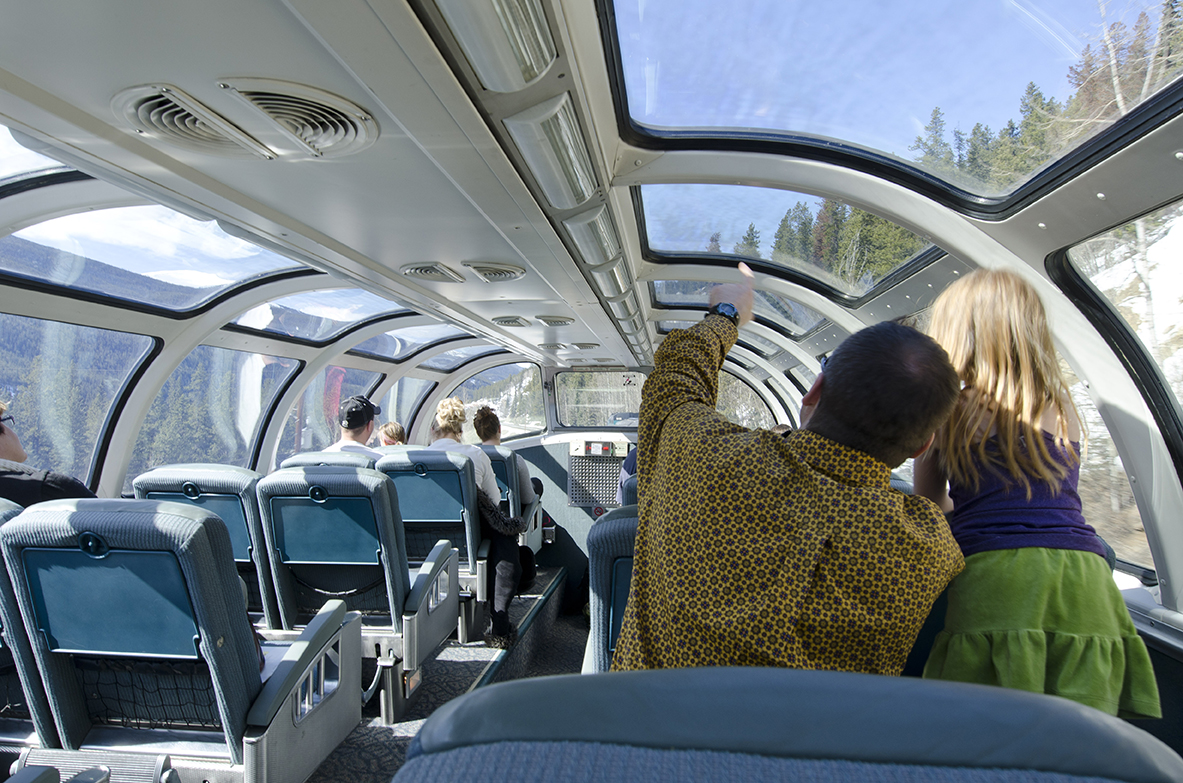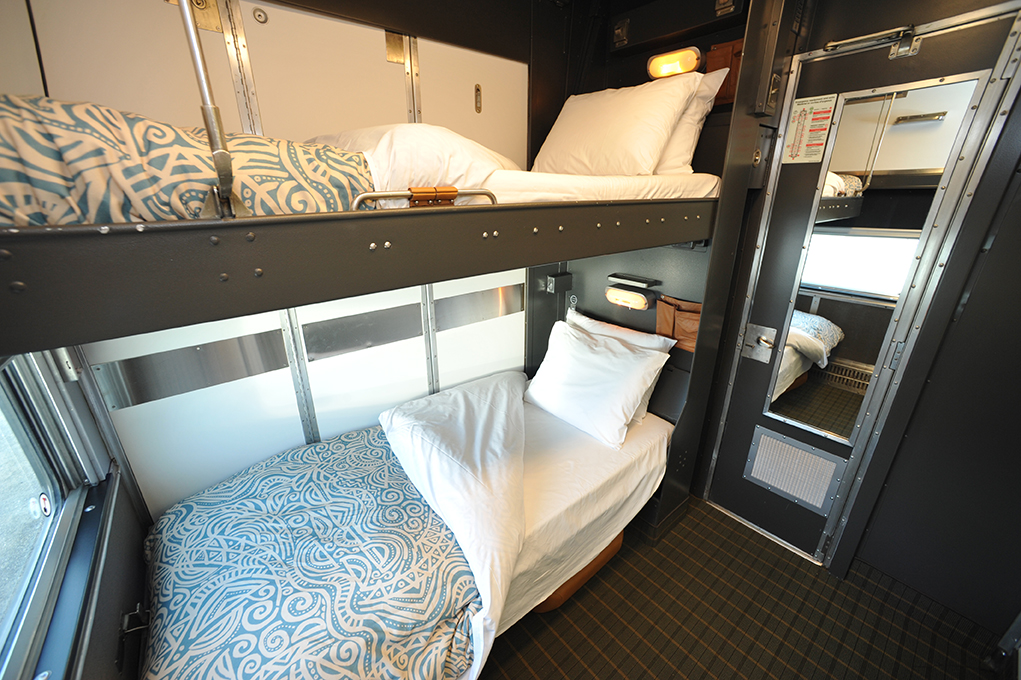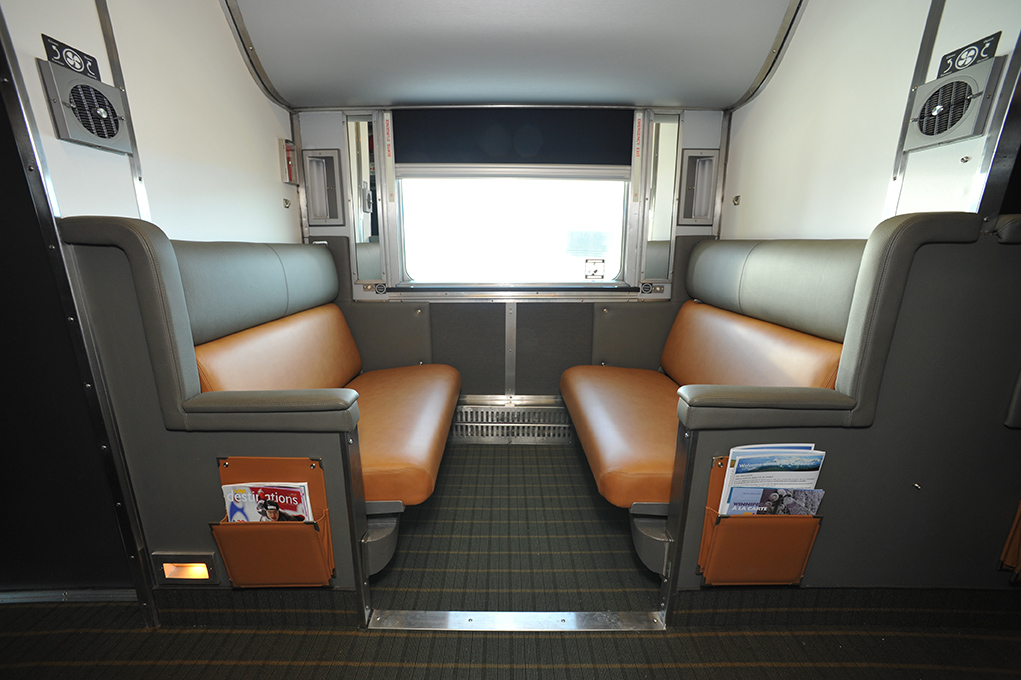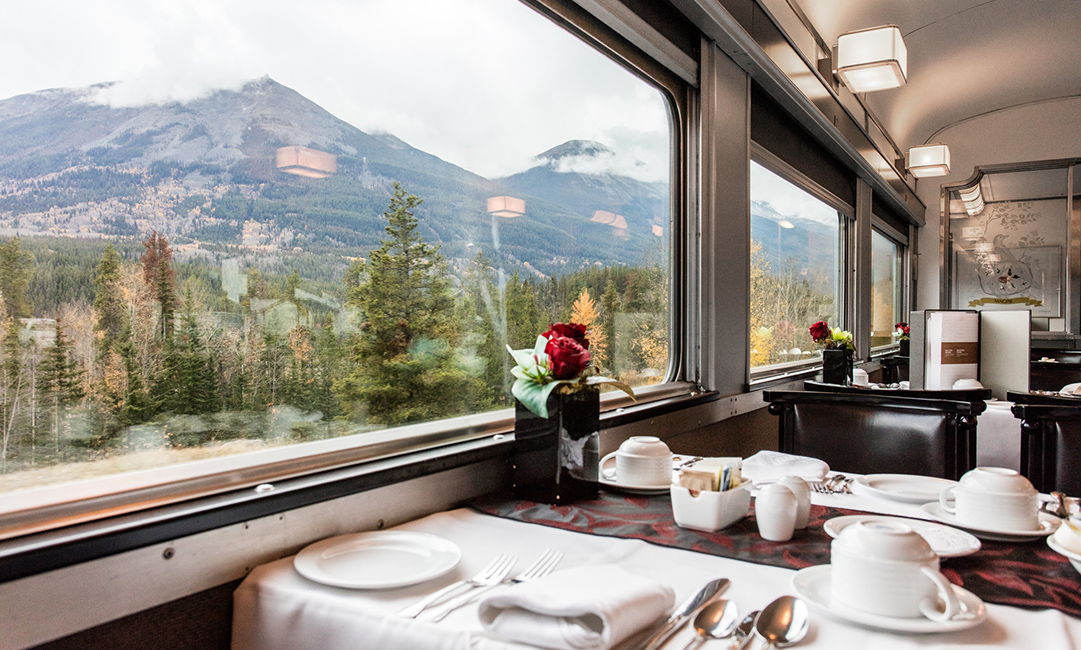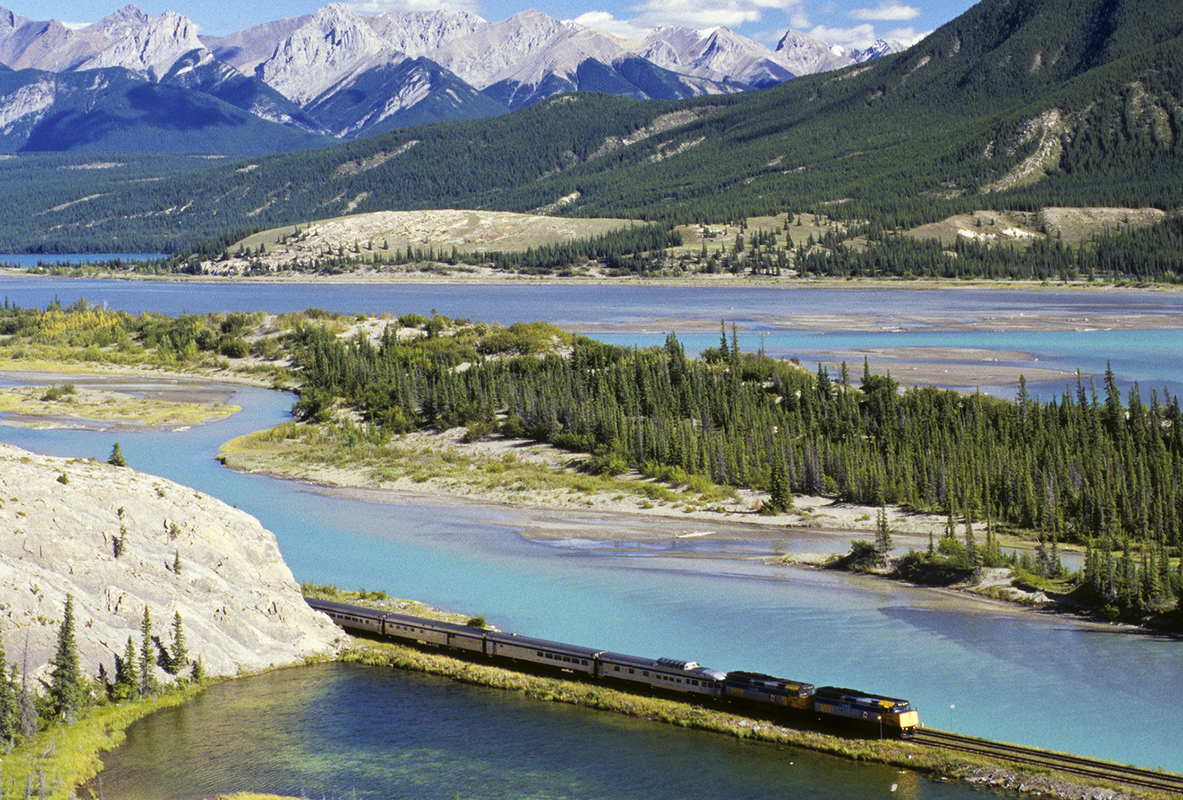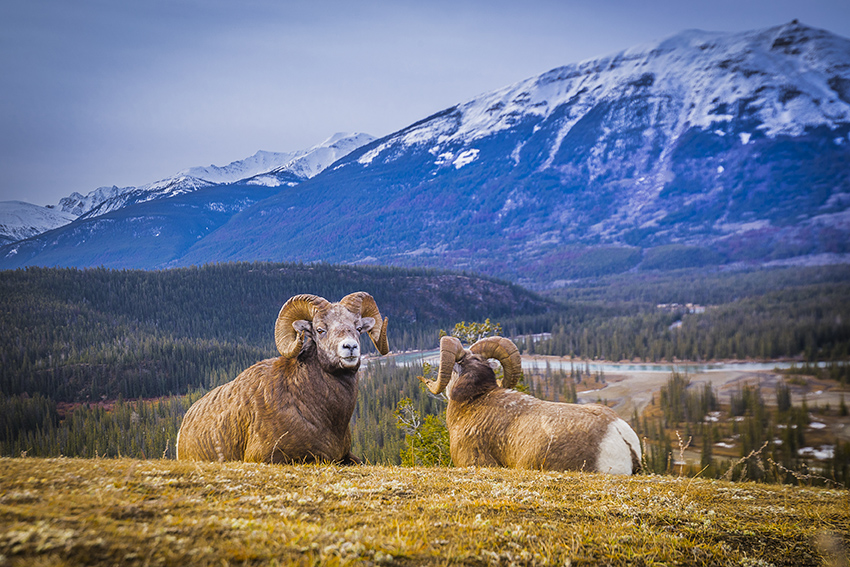 8 Days / 7 Nights
One-way VIA Train from Toronto to Jasper
One day in Jasper at your leisure
3-day Rocky Mountain Bus tour
Includes: 4-day VIA Train trip, 3 nights VIA Rail SLEEEPER PLUS Cabin accommodation, 3-day deluxe bus tour, 3 nights of hotel accommodation, 6 breakfast, 2 lunches and 2 dinners and more…
CANADIAN ROCKEIS EXPLORER
9 Days / 8 Nights
One-way VIA Train from Toronto to Jasper
One day in Jasper at your leisure
2-day Rocky Mountain Bus tour
One day in Lake Louise at your leisure
2-Rocky Mountaineer train
Includes: 4-day VIA Train trip, 3 nights VIA Rail SLEEEPER PLUS Cabin accommodation, 2-day Rocky Mountaineer train trip, 3-day deluxe bus tour, 5 nights of hotel accommodation, 8 breakfast, 4 lunches and 2 dinners and more…
Stunning scenery and fantastic tour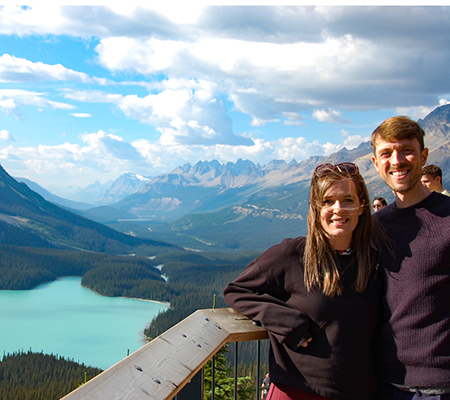 Such an enjoyable 4-day tour. I was actually really quite sad when it ended! The other people on the bus were all lovely too which made the tour even better. Brad our guide was absolutely exceptional. He always put our best interests first and was so knowledgeable. Our driver Kye was fab too and did
…
Such an enjoyable 4-day tour. I was actually really quite sad when it ended! The other people on the bus were all lovely too which made the tour even better. Brad our guide was absolutely exceptional. He always put our best interests first and was so knowledgeable. Our driver Kye was fab too and did such a great job driving us. The hotels were brilliant and we were able to see so much in a short time. We were probably one of the youngest on the tour and it was nice to have a mixture of ages – everyone were very civilized which is what we wanted. Would recommend this company to everyone
Benjamin & Jennifer, Guilford, Surrey, UK