Enjoy a truly unique experience with one of our rail & coach packages, which combine a train journey aboard VIA Rail with our deluxe motorcoach tours, to provide you with an affordable and memorable vacation to the Canadian Rockies.
VIA Rail pride themselves on offering a true train experience with their Canadian Rockies vacation routes!

From your very own private cabin, you'll enjoy amazing sights of the Fraser Valley, the Canadian West, and the Rocky Mountains. The view looks even more incredible from the Park & Skyline cars, built with a glass dome roof for exceptional sightseeing. Ideal for independent travellers, who are able to explore the train during the day!

You'll then join our fully-guided motorcoach tour through Jasper, Banff, and Lake Louise – your opportunity to explore the unique culture of each town up-close.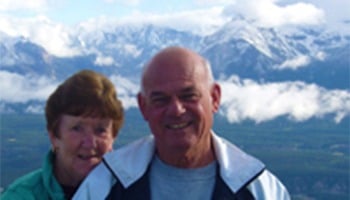 "We have arrived safely back in Australia after a wonderful holiday in Canada and the USA. Many thanks for all your help and advice on the Western Classic Tour which was great. Brad our guide and Bill the bus driver were fantastic, very friendly and full of knowledge and made our trip most enjoyable – please pass on our thanks again to them if possible and a big thanks to you.
Robert and Jan Owen (Grafton, Australia)
Vancouver-Rockies-Vancouver
 5 Days / 4 Nights
One-way VIA Train from Vancouver to Jasper
2-day Rocky Mountain Bus tour
Day 1-2: VIA train 
Day 3-5: Motorcoach sightseeing tour
Vancouver-Rockies-Calgary
5 Days / 4 Nights
One-way VIA Train from Vancouver to Jasper
2-day Rocky Mountain Bus tour
Lake Louise to Calgary trasfer
Day 1-2: VIA train
Day 3-5: Motorcoach sightseeing tour
Vancouver-Rockies-Vancouver
 7 Days / 6 Nights
One-way VIA Train from Vancouver to Jasper
2-day Rocky Mountain Bus tour
One day in banff at your leisure
One-way Rocky Mountaineer train 
Day 1-2: Vancouver to Jasper VIA train
Day 3-5: Rocky Mountain sightseeing
Day 6-7: Rocky Mountaineer train Banff  to Vanocuver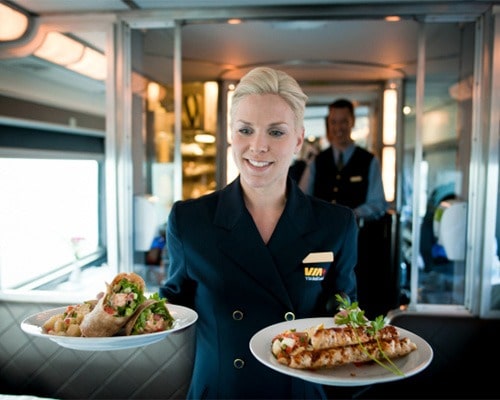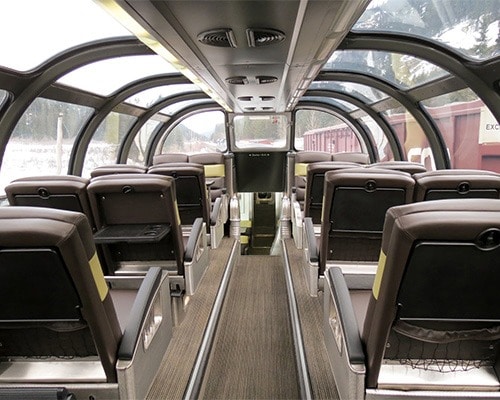 Toronto-Rockies-Vancouver
 8 Days / 7 Nights
One-way VIA Train from Toronto to Jasper
One day in Jasper at your leisure
2-day Rocky Mountain Bus tour
Day 1-4: Toronto to Jasper VIA train
Day 5-7: Rocky Mountain sightseeing
Day 8: Lake Louise to Vancouver bus trip
CANADIAN ROCKIES EXPLORER
 10 Days / 9 Nights
One-way VIA Train from Toronto to Jasper
One day in Jasper at your leisure
2-day Rocky Mountain Bus tour
One day in Banff at your leisure
2-Rocky Mountaineer train
Day 1-4: Toronto to Jasper VIA train
Day 5-8: Rocky Mountain sightseeing
Day 8-10: Rocky Mountaineer train Banff  to Vanocuver