Coast to Coast Canadian Rail experience - vIA Train
The Canadian Train Sleeper Plus Class Overview
2-bed Sleeper class and  2-bed Sleeper Plus cabin are available for passengers on board The Canadian train. This is a sleeper compartment for two people has 1 upper and 1 lower bunk berth, a private bathroom with a toilet and a sink (in addition to shower facilities in the coach), and is suitable for two travelers. It is included in the ticket price that bed linen and a light meal with tea and water are provided, all other meals and beverages are additional and can be purchased on board.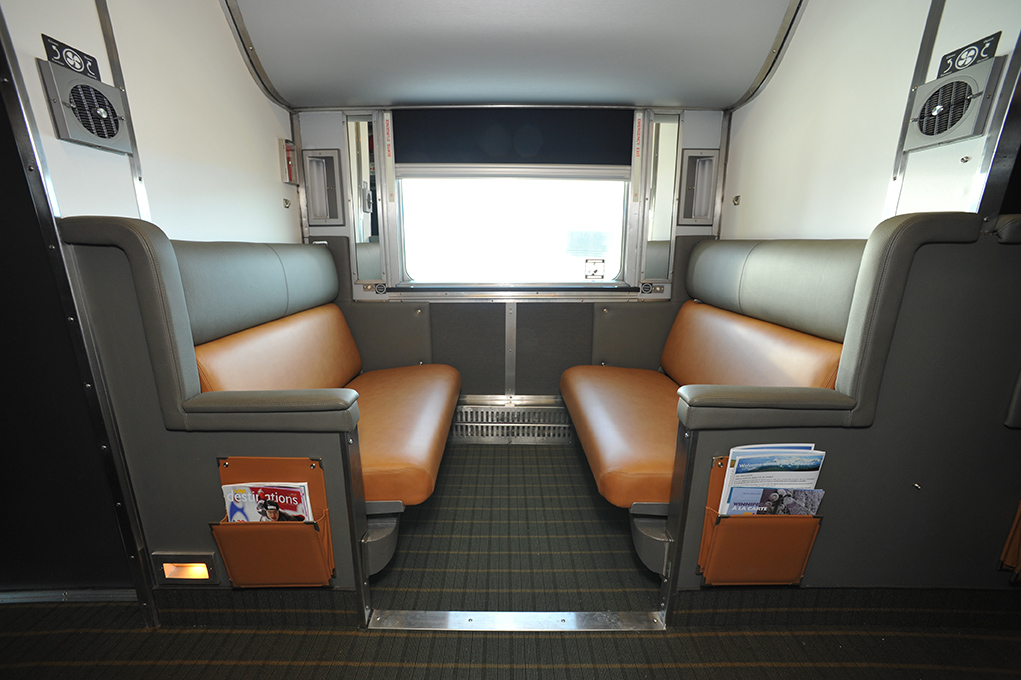 Sleeper cabin for two – During the day, you can relax in your own private cabin and enjoy the breathtaking scenery through your picture windows. Nearly 40 square feet of personal space with two comfortable chairs.
Each Sleeper Cabin for Two features a private washroom with a toilet, sink, mirror, and outlet. Travelers in these cabins have exclusive access to the train car's shared shower room.
In the evening, a staff member pulls out a lower berth bed and pulls down an upper, clean, and turn each bed with fresh linens. Storage space for carry-on luggage is provided in the cabin, and individual climate controls ensure each cabin is a comfortable temperature. 
Additionally, passengers in this class enjoy such features as:
meal service and snacks, shower access, priority boarding,
access to the station lounges in Vancouver and Toronto as well as the Panorama and Skyline trains.
Access to two window-clad sightseeing cars – the Skyline and the Panorama
All your onboard meals are included with Sleeper Plus accommodations. In the dining room, enjoy delicious offerings, such as Canadian trout and lamb chops for dinner. If you prefer lighter fare, snacks are available in the lounges.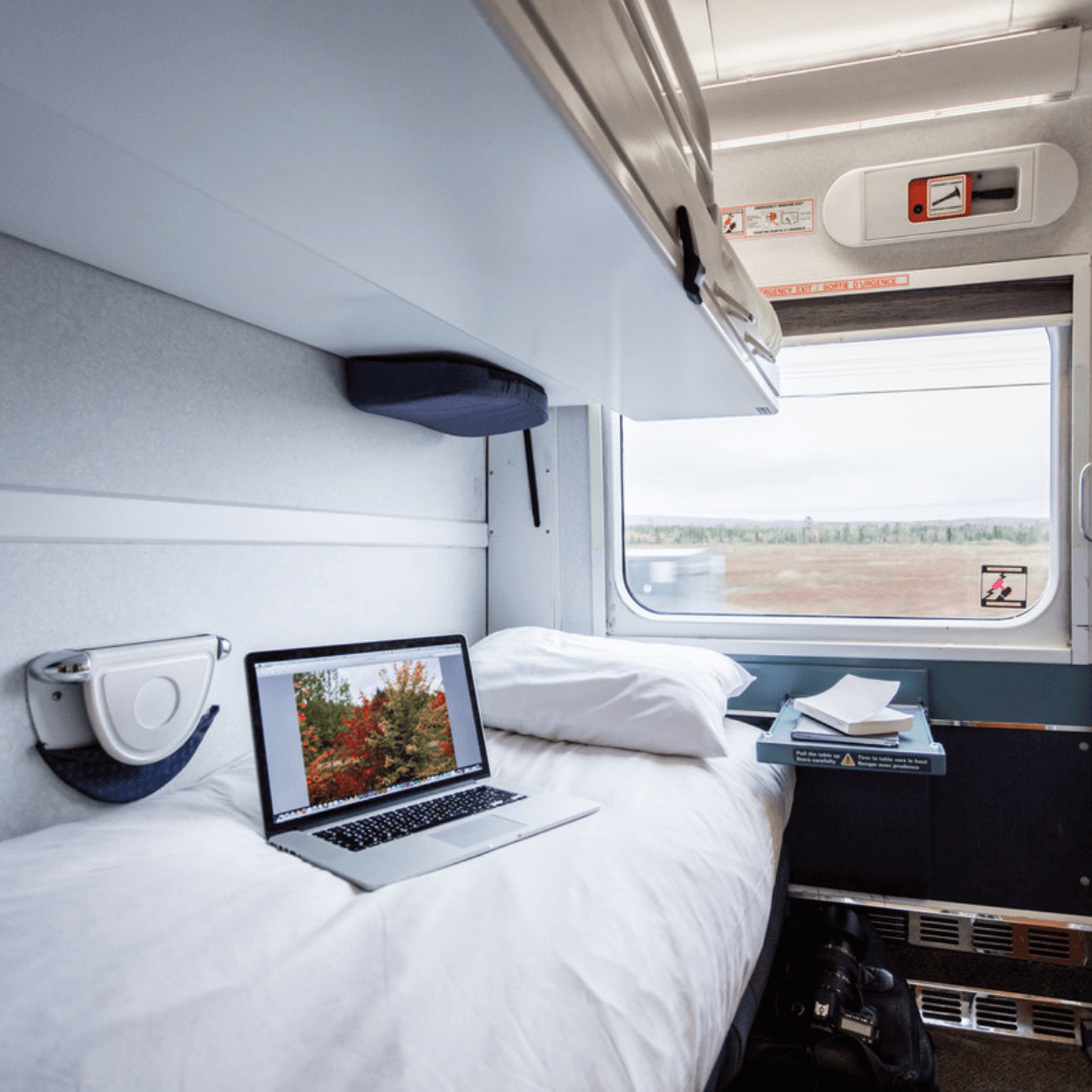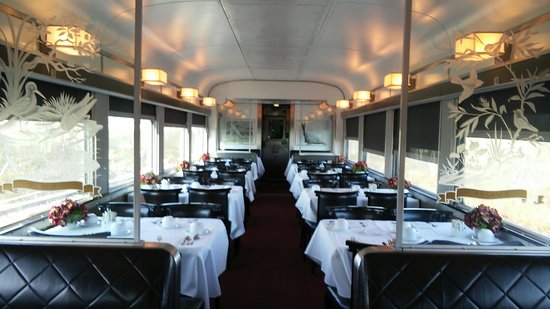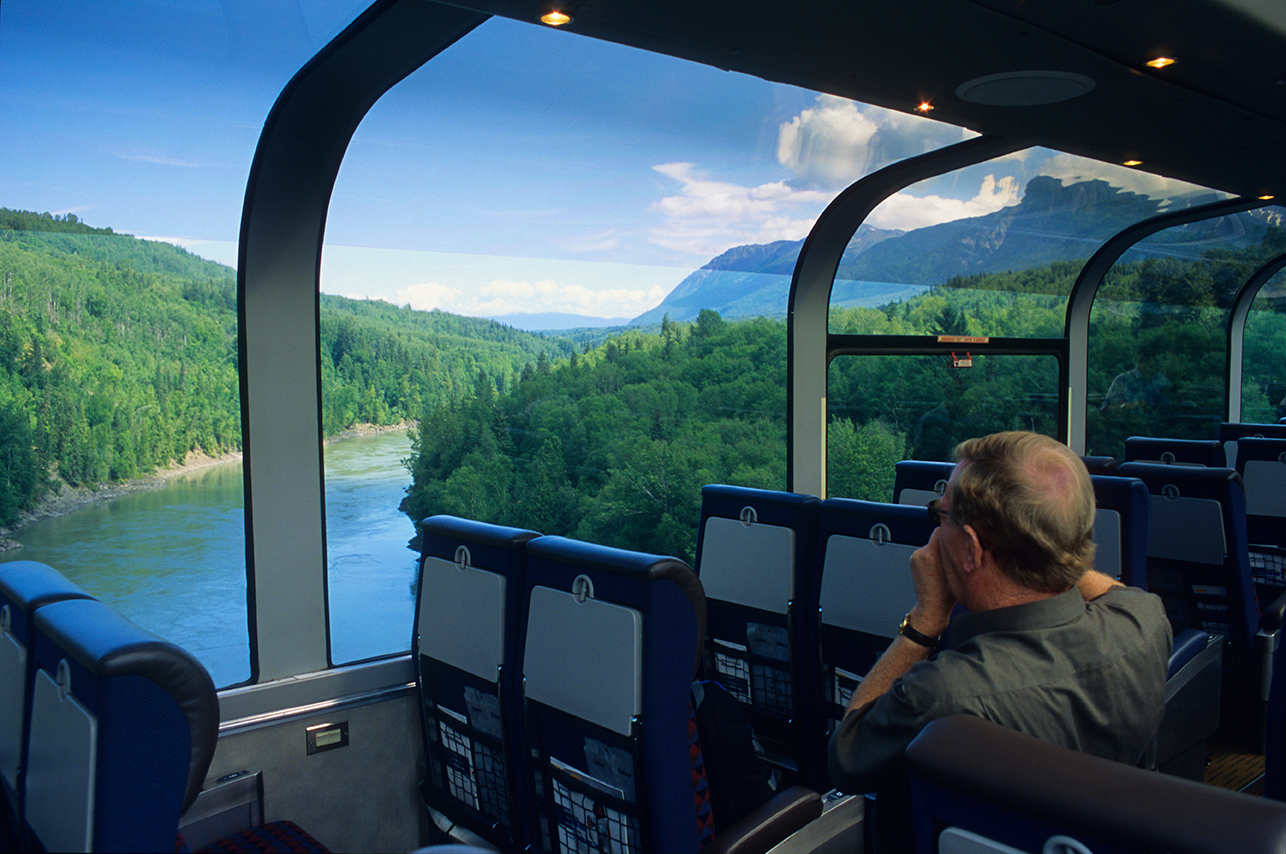 A select number of seats in the Park car are reserved for our Prestige passengers at all times in the scenic dome (year-round).
Access to the Park car: Access to the Park car during peak season is limited to scheduled times for Sleeper Plus passengers. During Peak Season, Sleeper Plus passengers will be able to access the Park car on the following schedule: from 4:00PM until last call 11:30, with the exception of the evening upon departure from Vancouver where access will be exclusive to Prestige passengers. During off-peak season (Oct 15, 2022 to April 2023), Sleeper Plus passengers will be able to access the Park car at all times.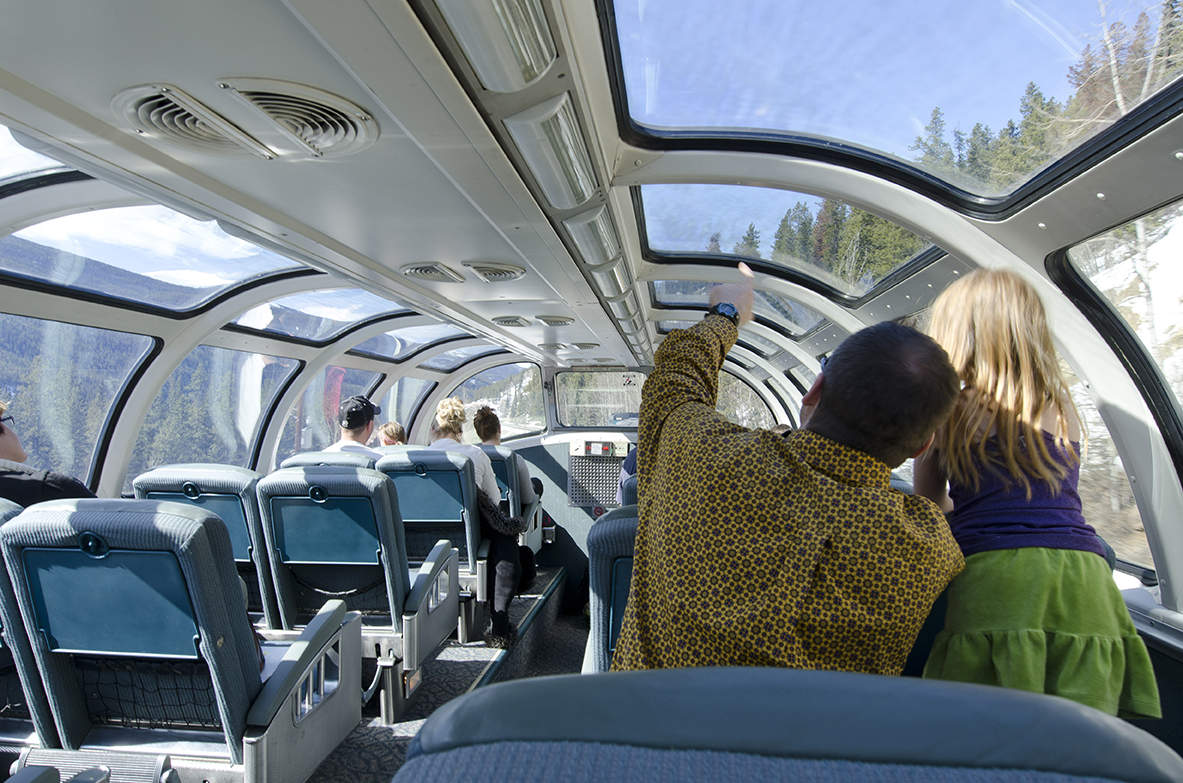 Sleeper Plus Cabin guests have access to the panoramic top floor at any time. Combining pleasure with practicality while taking in the surrounding scenery passing by. The lounge area gives you time to unwind.
There's a certain freedom that comes with train travel. The freedom to move about during your trip, and the freedom to take a coffee break, have a chat or admire the scenery. What's more, you can enjoy all this freedom in a comfortable space.